Shrimanth V.S.Bellubbi College
Our Collge was established in 1977, as a result of benevolent donation of the children of Shrimanth V.S.Bellubbi, Smt. Gangamma Basavanneppa Kalyani & Gouramma Shivayogeppa Tuppad. The college is named after Shrimanth V.S.Bellubbi. Our college belongs to an illustrious string of educational institutions of proven track record established and delicately nurtured by the globally accredited K.L E. Society. The institution, most appropriately named after the great benevolent donor Shrimant V. S. Bellubbi of Saundatti,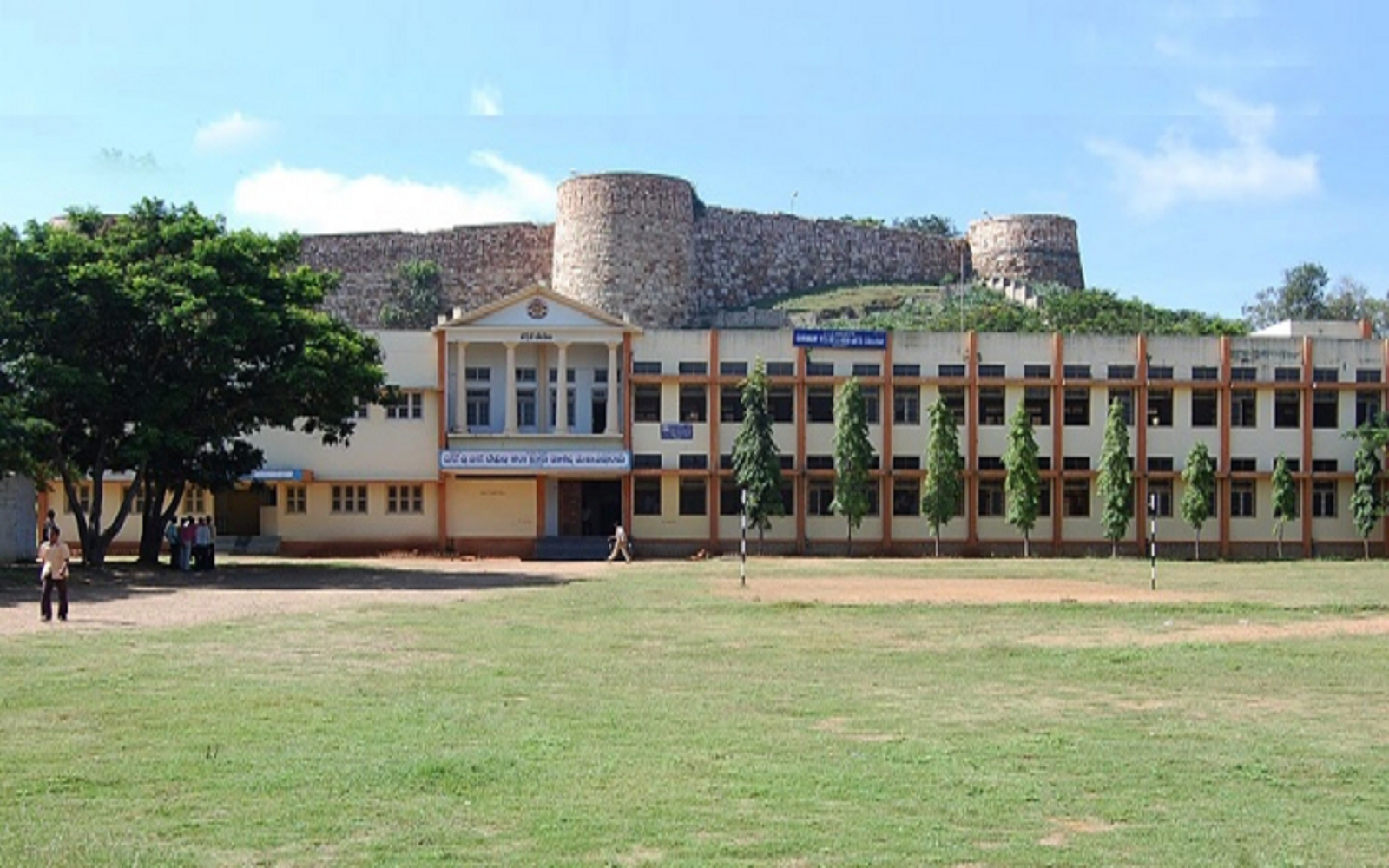 Our's is one of the flagship rural educational institutions of the globally recognized prestigious K.L.E.Society, Belgaum. The college was established to meet the long standing academic aspirations of the rural areas of this neglected part of the state. Our college has a successfully functioning boys and girls NCC unit and also an NSS unit, that have been training and inculcating discipline, values and spirit of social service among the students of the college. From academic year 2008-09, BCA course will be starts in the college campus. Prior to the establishment of our institution, students of the area had no opportunity of degree education within their reach and grasp. They had to travel a long distance of geographical expanse to have access to degree education at nearby places like Dharwad, Bailhongal, Ramdurg or Gokak. Thanks to the extremely inadequate road infrastructure and public transport facilities. Daily shuttling was an impossible and hence they had to reside in hostels away from their villages and expenses involved were beyond the capacity of residence of the place. There existed an axiomatic vacuum in the higher education space of the vast expanse of Saundatti and surrounding rural areas. K.L.E. Society's decision and commitment to the setting up of a high quality degree college in this segment of North Karnataka satisfactorily filled up this void that had been one of the serious lacunae of the area. It was an historical need of the hour. Our Society satisfactorily addressed this much felt need. The college, which has an iconic status here, has contributed quite significantly to the socio-economic transformation of the region. S.V.S. Bellubbi College of Arts and Commerce (SVSBC) has emerged as the premier centre of academic excellence. It has so far produced more than ten thousand alumni, a good number of whom have climbed the ladder of success in their social as well as personal lives. With all the humility at our command we wish to claim that they are proud of their Alma-mater.
The institution can certainly boast of excellent basic infrastructure, learning resources, equipment, highly experienced and qualified faculty and stakeholder-friendly support staff, to effectively fulfill the aspirations of its students and their expectant parents. Our management is always waiting in the wings to rush to our support in all respects to further enhance the quality of our academic services.Presently, our college is accredited at 'B' level by NAAC. Since its NAAC accreditation, the institution has richly augmented to its infrastructure and learning resources. Full fledged computerized library and state-of-art computer lab are our genuinely acknowledgeable learning resources. We have adequate number of eligible full-time regular teaching and support staff. Out of eleven+ regular aided teachers of our college, seven are doctorates. Two of the remaining five have M. Phil degree to their credit. Our temporary full-time and the part-time faculty also are highly qualified and committed to the cause of education. Our office staff is also highly qualified and self-motivated. Out of three aided office staff members, three have MLIS qualification