The Karnataka Lingayat Education Society has been ceaselessly striving with total dedication for the educational uplift of the rural peasantry and other disadvantaged sections of the society for the last 100 years, through its 247 educational, technical, medical etc., institutions are imparting its services in Karnataka, Maharashtra, Delhi and many more States of our country. As our management reaching its 100 years of completion in imparting education, serving society in various aspects like; Heatlh, technical, etc., Society is celebrating Centenary Year.
KLE Society is founded in 1916 by seven great teachers reverentially referred to as Saptarshis and ably guided, supported and nurtured by the three founder members, the Society has been growing from strength to strength. Initially, it offered traditional education in a few institutions. It moved steadily in its expansion spree. The branches are wide spread and today KLE is a Brand for quality education from KG to PG and research and internationally acknowledged health services.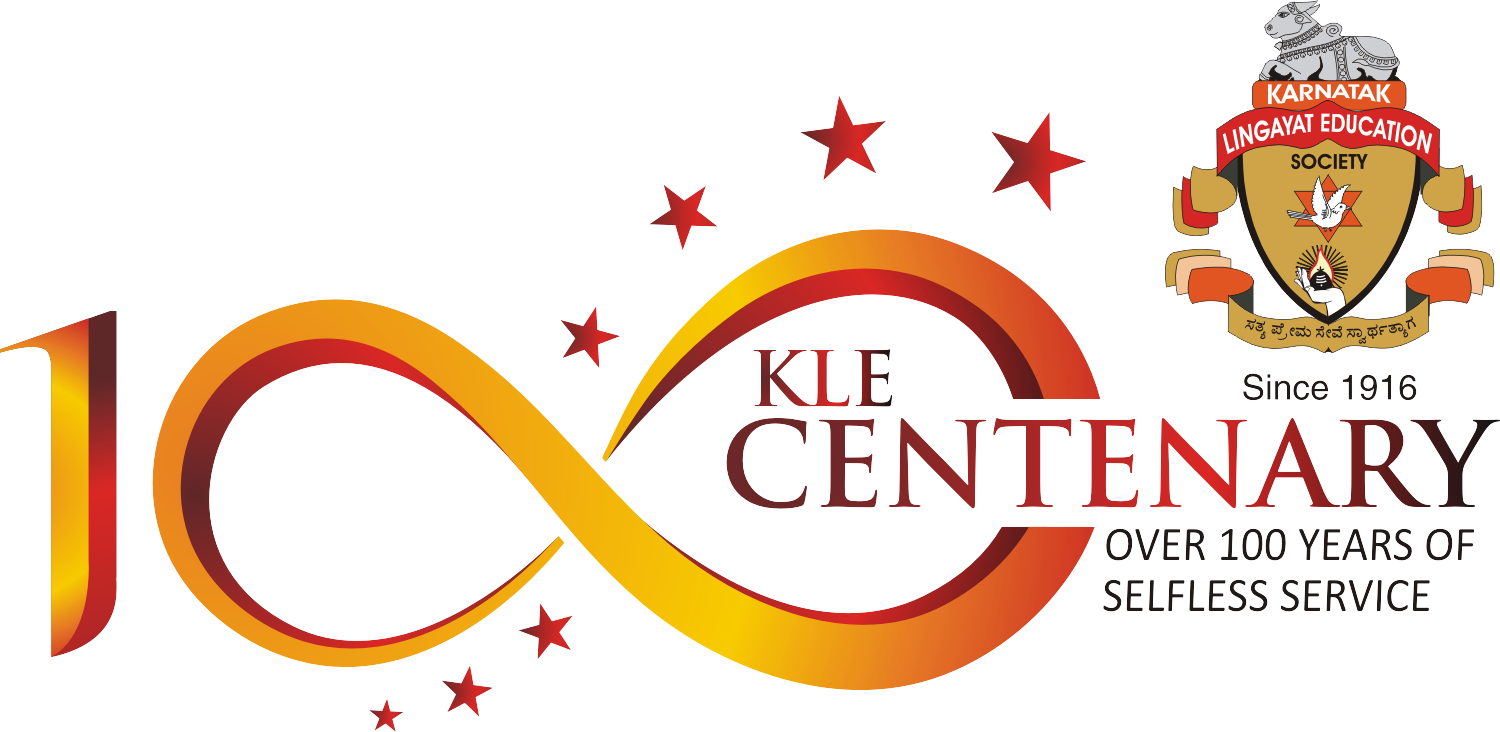 The society has transformed itself into a full-fledged potential packed University. The University within a brief span of its fruitful functioning has already left its indelible footprints in academic arena.
The institutions run by the Society have been redefining themselves by offering courses in Medicine, Dental Science, Nursing, Pharmaceutics, Physiotherapy, Engineering, Information Technology, Computer Science, Agriculture, Business Management, Hotel Management, Commerce, Humanities, Social Sciences, Physical Sciences, etc., in addition to many traditional streams. The full-fledged Medical Research of the Society has been a unique feather in its cap.
Medical, Dental, Health Sciences, Pharmacy, Paramedical, Ayurvedic institutions run by the Society have been affiliated to K.L.E. University. The institutions like; Engineering, Diplomas, Polytechnic courses have been added to KLE Technical University. For the current year, it has become matter of proud about our Society by getting deemed technical University sanctioned by the Govt.of Karnataka. The guidance of the eminent leaders, academicians, stalwarts strengthened the Society by getting 03 autonomous colleges. Out of these 03 colleges of our Society, 02 colleges have got recognized under the scheme of Centre for Potential Excellence.
The Society has established and collaborated with the prestigious educational institutions in U.S.A., U.K., Malaysia, China and Zambia and UAE to promote excellence in the field of education.